Suzuki Hayabusa ProOne Turbo Header / Manifold 99-23 (304 Stainless)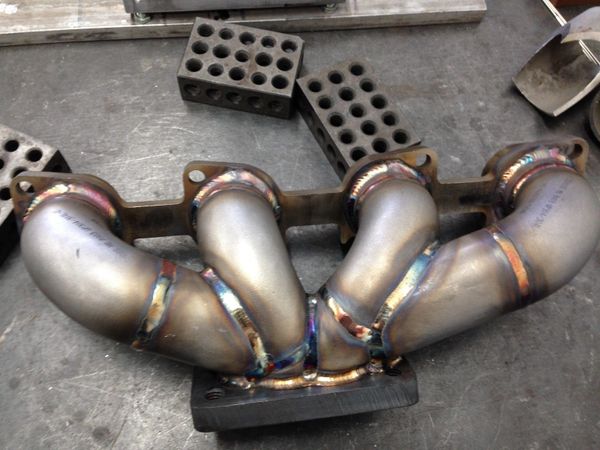 Suzuki Hayabusa ProOne Turbo Header / Manifold 99-23 (304 Stainless)
🔥 Unleash the Beast with Monster Turbos PRO-ONE Turbo Header for 1999-2023 Suzuki Hayabusa! 🔥
Are you ready to take your Suzuki Hayabusa to the next level? Look no further! Introducing the Monster Turbos PRO-ONE Turbo Header - the ultimate performance upgrade for your Gen I - Gen II -Gen III Hayabusa from 1999 to 2023
🛠️ Key Features:
✅ Premium Quality: Crafted from 0.109 Wall Thick 304 Stainless Steel, this turbo header is built to last and endure the most demanding conditions.
✅ Precision Engineering: With an inner diameter of 1.455 inches on the tubes, expect unmatched airflow and power gains.
✅ Versatile Options: Choose between a T3 Turbo Flange, T2, or even a V Band setup to suit your specific needs.
✅ Exceptional Welding: Each header is Purged Tig Welded for superior strength and durability.
🏍️ Perfect Fitment:
This Monster Turbos PRO-ONE Turbo Header is designed to seamlessly fit Suzuki Hayabusa Gen I & Gen II models from 1999 to 2017. Get ready to experience a dramatic improvement in performance and responsiveness.
⏳ Build Time:
We understand your excitement to boost your bike's performance. Our dedicated team ensures a quick turnaround time of 4-6 weeks (business days) to get your turbo header ready for shipment.
Don't miss out on the opportunity to elevate your Suzuki Hayabusa's performance to new heights. Upgrade to the Monster Turbos PRO-ONE Turbo Header today and experience the thrill of unmatched power and precision.
Rev up your ride and order yours now! 🏁
🌐 Visit our website or contact us today to place your order and unleash the monster within your Hayabusa! 🌐