Suzuki Hayabusa GSXR 1300-1340 DIY Turbo Header Kit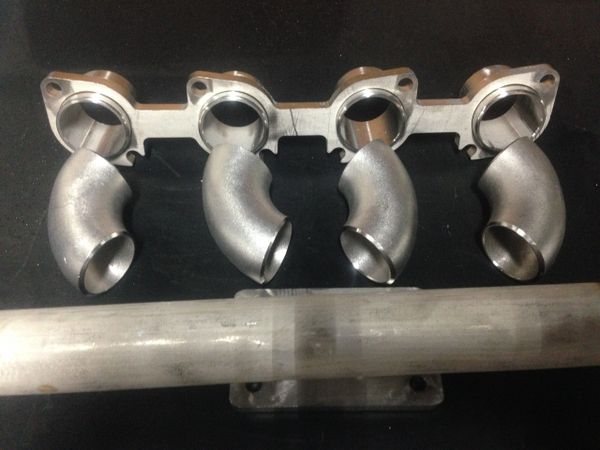 Suzuki Hayabusa GSXR 1300-1340 DIY Turbo Header Kit
1999-2020 Suzuki Hayabusa GSXR 1300-1340 DIY TURBo Header kit with Spigots and Pipe
   You Weld < You Fit  

304 Stainless .375 Thick Main Flange

304 .109 wall Stainless Elbows

.375 304 Stainless T2, T3, or T4 Turbo Base Flange

Introducing our DIY Turbo Header Kit for the 1999-2022 Suzuki Hayabusa GSXR 1300-1340, the ultimate solution for motorcycle enthusiasts seeking to turbocharge their ride. This kit empowers you to unlock the full potential of your Suzuki Hayabusa, delivering exhilarating performance gains and an unforgettable riding experience.
By utilizing the DIY Turbo Header Kit, you have the freedom to build your own turbocharger system according to your unique specifications and preferences.
Unleash an incredible surge of power, significantly boosting your motorcycle's horsepower and torque output. Feel the exhilaration as you accelerate with lightning speed, leaving your competitors in the dust. Installation is made easy with the comprehensive instructions provided in the kit. The direct-fit design of the headers ensures a hassle-free installation process, allowing you to transform your Suzuki Hayabusa into a turbocharged beast in no time. Basic hand tools and some mechanical know-how are all you need to embark on this exciting DIY project.

Take control of your ride and experience the unmatched thrill of a turbocharged Suzuki Hayabusa GSXR 1300-1340. With our DIY Turbo Header Kit, you have the opportunity to elevate your motorcycle to new performance levels, pushing the boundaries of speed and power.
Unleash the beast within your Suzuki Hayabusa with our DIY Turbo Header Kit. Fuel your passion for speed, precision engineering, and customization. Upgrade your ride today and embrace the exhilaration of turbocharged performance like never before.

We also offer Introducing our D.I.Y. (Do it yourself) turbo manifold kits. Many styles and combinations to choose from, from tubular sets ups, log manifold sets ups, cast merge collector, DIY collectors, we have a wide variety of choices to accomplish any custom manifold project.  If you are looking for something in particular, please let us know. 
The DIY Turbo Header Kit is designed to seamlessly integrate with your Hayabusa's engine, providing a precise fit and optimal turbocharger compatibility. Crafted with high-quality materials, this kit ensures durability and reliability, even under the most demanding conditions.