Kawasaki ZX14-ZX14R frame to throttle bodies spigots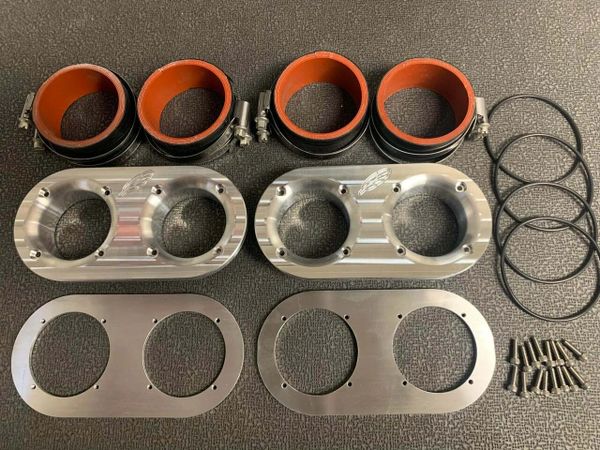 Kawasaki ZX14-ZX14R frame to throttle bodies spigots
Turbo Kawasaki ZX14-ZX14R 
 Do away with them boost leaks! Boost leaks does not only take away performance it also is unnecessary wear and tear on your turbo...  These spigots are the answer for getting a good seal from the throttle bodies to the frame with a o-seal connection.  Boost leaks on the OEM connections Seen at as little as 8psi of boost.
( 4 ) spigots 
( 8 ) stainless clamps 
( 4) silicon hose connectors 
Tested to 34psi of boost  also tested to 50psi of compressed air.