Kawasaki ZX14-ZX14R Stage 1 Turbo System 2006-2020 models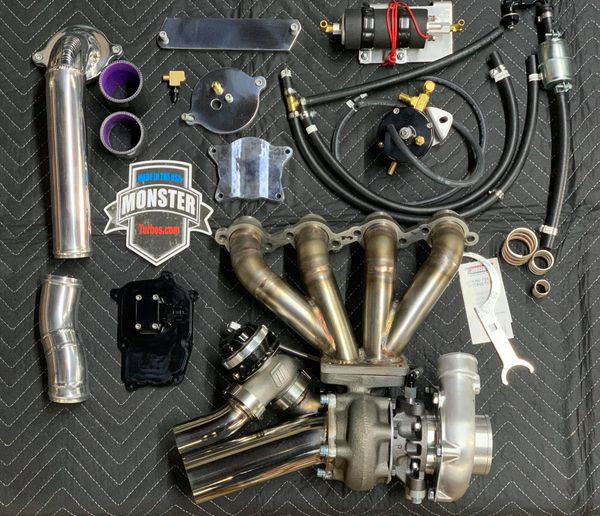 Kawasaki ZX14-ZX14R Stage 1 Turbo System 2006-2020 models
Kawasaki ZX14-ZX14R Stage 1 Turbo System 2006-2022 models
 Product Description: 


C15 TNX Series C15 48/54 comes with Billet compressor wheel will support over 400hp,
Turbosmart 
GenV WG40 CompGate40 External Wastegate (external)
304 grade stainless steel purged welded .109 wall header and flanges
Braided oil feed line and fittings
Oil return line, and fittings
New in-line fuel pump (In-tank options available.)  
Billet Rising rate regulator (FMU) (1:1 Fuel regulator options available.)
Fuel lines for the fuel system
Billet aluminum air filter cover
Billet mechanicals scavenge pump
K&N air filter
All vacuum lines, connectors, hose clamps, and fittings.
2006-2011 models recommended boost is 6 psi, makes 260hp at rear wheel with stock engine.
2012-2017 models recommended boost is 4 psi, makes 260hp at rear wheel with stock engine.
It fits inside stock body work for a very stealthy look. 
 This system can be upgraded to over 600 HP e-mail for more info. 
Estimated build time 4-6 Weeks 
All parts sold by Monster Motorsports LLC. / Monster Turbos / Stedman Motorsports. are for off road closed course use. They are not intended for use on public streets or highways.