Dynojet POD-300 Digital Display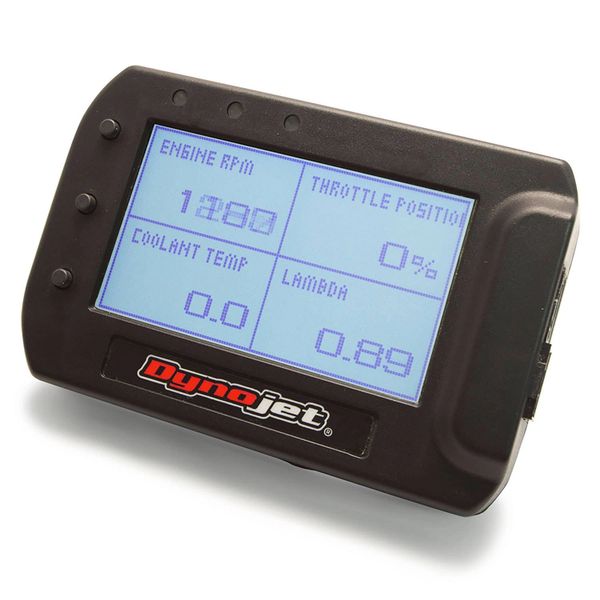 Dynojet POD-300 Digital Display
Dynojet POD-300 Digital Display
The Dynojet POD300 is a great tool to monitor in real-time your motorcycle's engine, air and fuel information. It enables display of data from Power Commander V, AutoTune, WideBand 2, and CMD by way of a included CAN cable. This includes real-time engine rpm, coolant temp, throttle position, map position (when using map switch), duty cycle, fuel change, speed, pressure, ignition change & wideband air/fuel ratio (w/WB2 or AutoTune connected). With a few clicks of the simple to use menu in the POD-300 you can also log data from your ride to analyze afterwards.
Features:
Real time fuel adjustments
Weather resistant for use in all conditions
Log channels saved to internal memory and can be viewed / analyzed with Dynojet's PowerCore Software
High contrast display, viewable in direct sunlight
3 programmable light alarms
Note: Handlebar mount sold separately.