99-18 Suzuki Hayabusa Ice water tank for w/a Intercooled turbo bikes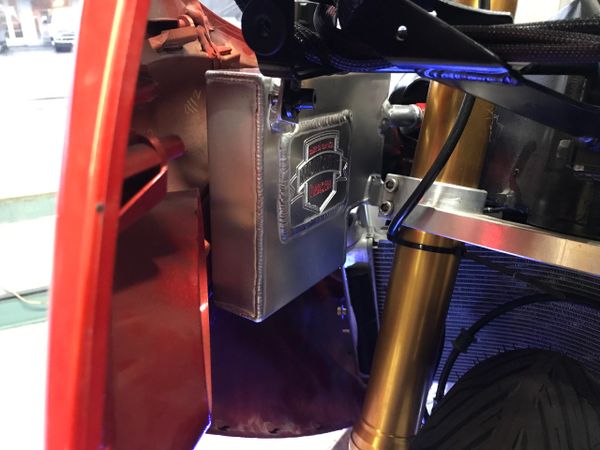 99-18 Suzuki Hayabusa Ice water tank for w/a Intercooled turbo bikes
99-18 Suzuki Hayabusa Ice water tank for w/a Intercooled turbo bikes'
This Ice water reservoir is perfect for drag racing with our water/air Intercooler plenums .
By installing this in to the water system of your water/air Intercooled plenum and adding ice water, it is possible to keep your intake temperatures close ambient air temp, resulting in tremendous power gains.
Comes with 2 -10 An Fittings, 1.500 Fill hole with cap.
Must be mounted at the low point in the system - these pumps are made to push water, they will not draw it.
Pump must be mounted after the water  in your setup is cooled (after the tank) - excessive heat may result in premature pump failure.
Pump operates on 12V-14V DC.
PLEASE NOTE : These Are Built To Order  Build Time is Three weeks