99-07 Suzuki Hayabusa GSX1300R Turbo System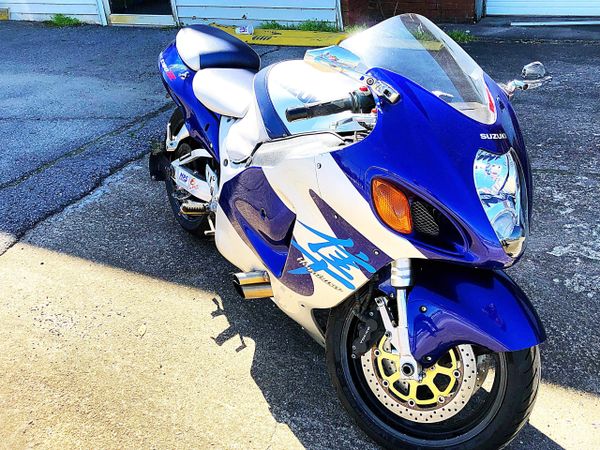 99-07 Suzuki Hayabusa GSX1300R Turbo System
1999-2007 Hayabusa Stage One Kit 

TNX 30/56mm Turbo from Turbonetics with custom Billet Wheel.
38mm Tial Sport V Band wastegate (external)
304 grade stainless steel header and flanges
Braided oil feed line and fittings
Oil return line and fittings
New in-line fuel pump
Rising Rate regulator (FMU)
Fuel lines for the fuel system
K&N air filter
All vacuum lines, connectors, hose clamps, and fittings. Power Commander maps will be supplied with kits.
Allow 4-5 Week build time.  These system are custom built to order. 
Shipping will be charged when the system is ready to ship.