1999-2007 250HP Hayabusa Stage One Kit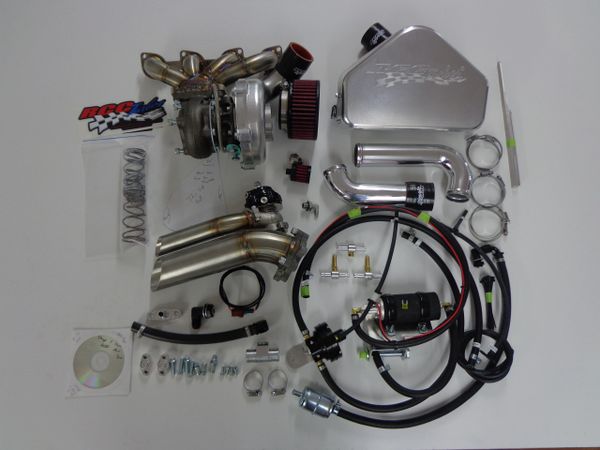 1999-2007 250HP Hayabusa Stage One Kit
System will ships in 4-6 week.


 

  Please Note: This is a standard Kit  we also offer built to order please email us for more info.

 

1999-2007 Hayabusa Stage One Kit

Product Description: 
Hayabusa Stage One Kit
Custom Garrett Turbo, will support over 400hp,
38 mm Tial Sport MVS wastegate (external)
304 grade stainless steel header and flanges
braided oil feed line and fittings
oil return line and fittings
new in-line fuel pump
RCC Billet rising rate regulator (FMU)
fuel lines for the fuel system
billet aluminum air box
crankcase vent filter
K&N air filter

all vacuum lines, connectors, hose clamps, and fittings. Power Commander maps will be supplied with kits.